Jarling was born in 1968. He graduated with a degree in graphic design in 1991 and worked as an illustrator and graphic designer further on. He first jobs were for covers for books and videos, along with many technical and architectural drawings for advertising agencies. In 2000 he started to develop his fantasy style artwork and attempted computer art for the first time. All of his work has been digital since 2003. He currently works and resides in a small town in Southern Germany.
His work has a sort of death metal feel to it, even if it's meant to be non-horror inspired.
Fleshcrawl- Soulskinner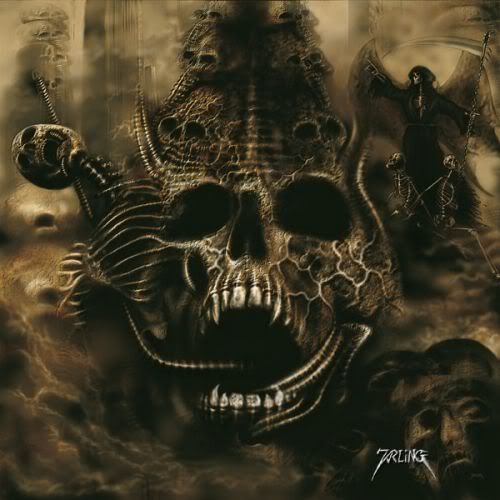 There is definitely a Beksinski influence to his style. He does occasionally do fairies, which I'm not a fan of. His horror artwork is by far superior, since it much more detail and would make the fairy fans melt into a pile of glitter.
Fleshcrawl- Structures of Death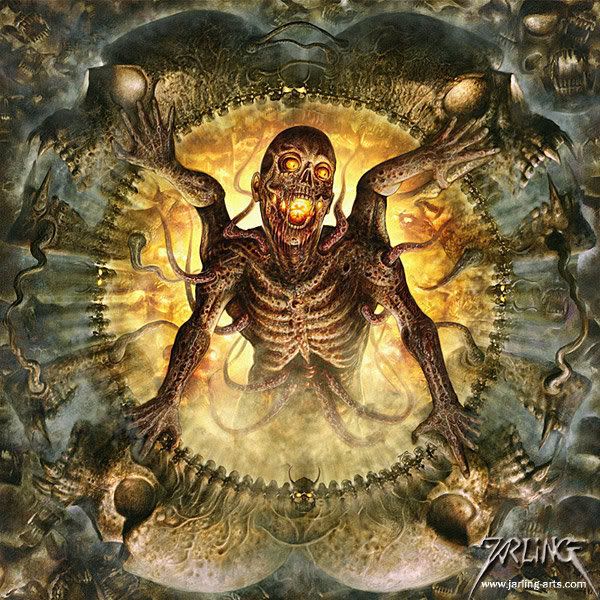 Very Meshuggah-like. His horror work inspires me to add a like evil to my wearable wirework and really play with people's minds.