This man has a warped sense of humor, and I love it! Some of you might know him from album artwork of bands like The Used (terrible band) and In Flames (awesome band). His work with In Flames on the albums "A Sense of Purpose" was by far superior, mainly because they let him have more free reign over the cover art and booklet.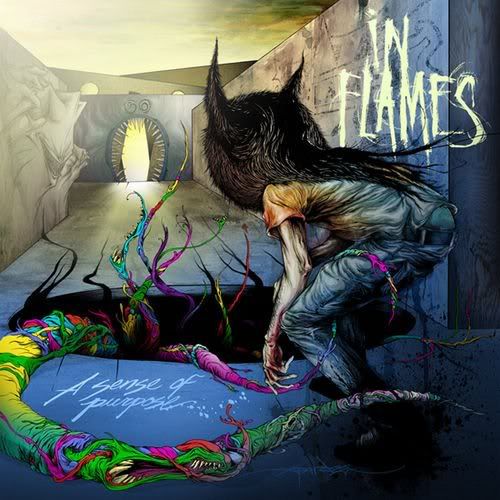 Others might know him from his personal work, like this portrait of Steve Urkel;
Pardee is also a member of the group Zero Friends and Cardboard City. He uses his artwork to overcome his depression and anxiety disorder, both of which I have. His mediums of choice include ink, pen, watercolor, dyes, and a recent move into acrylic, oil, and latex paint. He released is first art book in 2008, titled Awful Homesick. He is also currently working on a motion picture with Chadam. He donates a large amount of his proceeds to charity, such as Purple Heart. His artwork can also be seen in Zack Snyder's movie "Sucker Punch."
More of his work can be seen at EyeSuckInk.com