Yup, more dark artwork. Zar was born in 1967 in San Perdo, California. He's a long haired, bearded man that you'd expect to see at a heavy metal show. He's always been interested in art and spent the majority of his childhood drawing, sculpting, and painting. Unlike most artists who start out young, Chet was fascinated with darker themes and bizarre imagery. He made strong connections to horror movies and how the affected the human mind, creating fear, anxiety, and alienation.
Today Chet does his own oil paintings and special effects and makeup for film. You may have seen his work in "The Ring", Hellboy I & II", and many videos by the art metal band Tool.
His work may be considered frightening to some, but I find it beautiful, in a way. The attention to detail is unsurpassed, leading to sometimes life-like images.
"The Dance"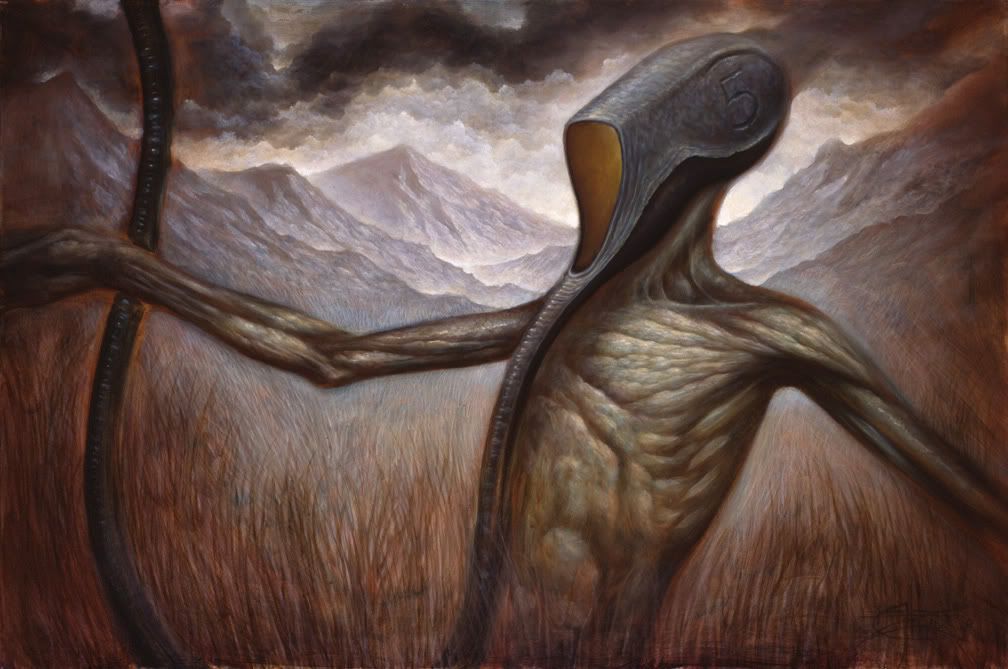 This haunting piece carries a lot of momentum in it. The bubbling flesh tones make the surreal machine-headed figure look sickly, thin, and frail, yet at the same time elegant and graceful. One also has to wonder where the hell that tube is leading and what's on the other side.