I've always found Giacometti's sculptures visually interesting. His work is very surreal and a little weird.
He was born on the Italian border of Switzerland in 1901. His talent for sculpture cam into being at the school of Fine Arts in Geneva. As he progressed with his sculptures they became thinner and more elongated. Apparently, this is how he saw the world. After he married Annette Arms his sculptures grow to life sized proportions and became as thin as nails. He said that this was the feeling he got when looking at a woman.
The cool part about Giacometti's sculptures is more than just the sculptures themselves, but the shadows that they cast. As thin and elongated as his sculptures are, the shadows are even more exagerated!
Here are some of my favorites of his;
Nose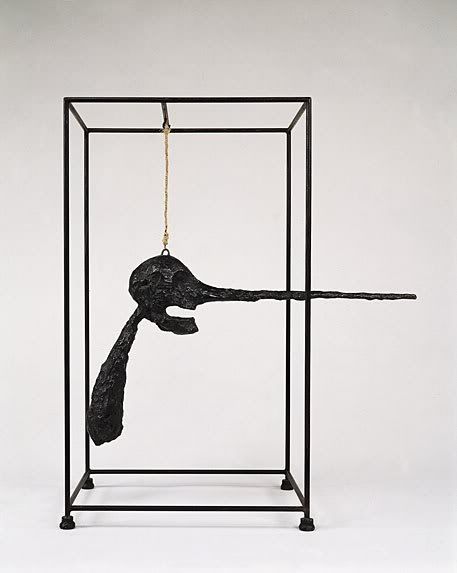 Woman with her Throat Cut
Hund