While researching different styles and layouts of samurai armor I came across a rather unusual artist, Jeff de Boer.
He was born in 1963 in Calgary, Canada. His dad was a tin smith, so he grew up around metal working and all of the possibilities it allows. He decided at a very early age (5 years old) that he wanted to be an artist. He spent most of his time drawing, painting, and creating 3-D objects. He built his first suit of armor during his senior year of high school, a rather impressive feat. He took a few years off from school after graduating to further develop his craft, even learning from a local blacksmith. In '84 he attended the Alberta College of Art and Design, majoring in jewelry design. It was then that he merged his two skills to build the first ever suit of armor for.......... a mouse.
15th Century Maximilian Rat
He became an established artist shortly after graduating in '88. He developed 4 distinct bodies of work; armor for mice and cats, armor for executives, "exoforms", and space objects. in 1994 he had his first solo exhibition called "Articulation", including some 140 works. THis show travelled across Canada for 2 years.
He continues to work to this day, and even instructs at ACAD in Jewelry Design and Presentation.
Samurai Siamese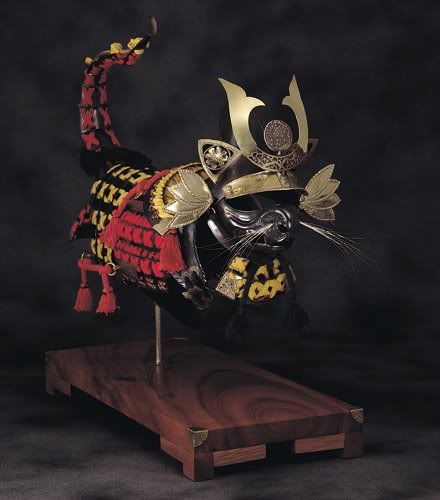 Dog Mask
White Knight Cat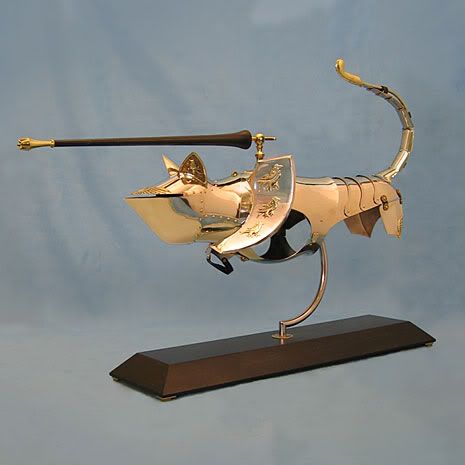 Emergency Jet Pack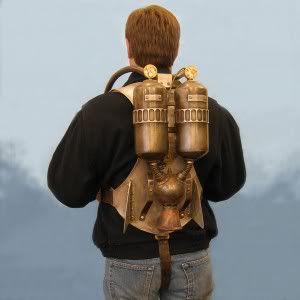 So, who want to volunteer their pet?