I found Mathias when searching for a decent EL wire distributor.
Mathias is very different from the typical artist. He's a multidisciplinary artist and researcher, working with everything from visual arts to music concerts, interdisciplinary culture to political experiments, a general aesthetics to farming construction. He has participated in festivals, exhibitions, and museums all over the world (Barcelona, Venice, New York CIty, Sydney, Frankfurts, and Montreal to name a few).
He is currently researching with Jon Wozencroft for a program that merges arithmetic, geometry, music, and astronomy.
Anyways, here's some of his awesome light artwork using EL wire.
Sonumbra (on display at the MoMa)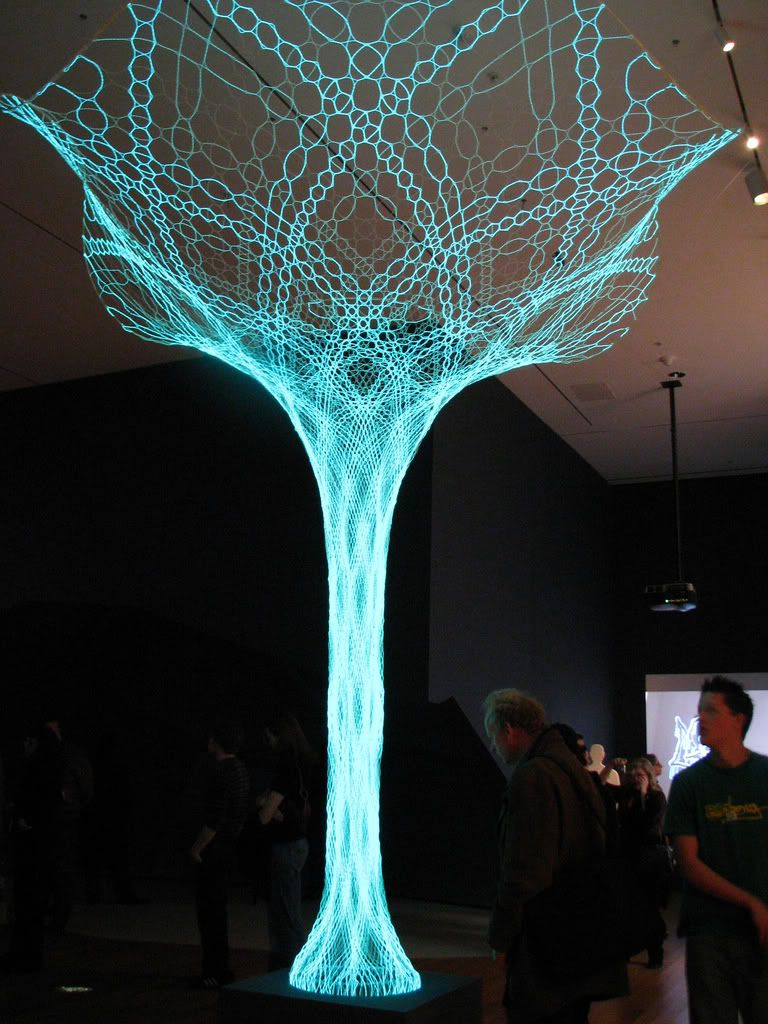 This one is best seen in video form;