I was searching for some wire armor suits last night, which from what I've found don't exist yet. I did find something very, very cool though. It's called electroluminescent wire, or EL wire for short. If you're a Daft Punk fan, you've seen it already;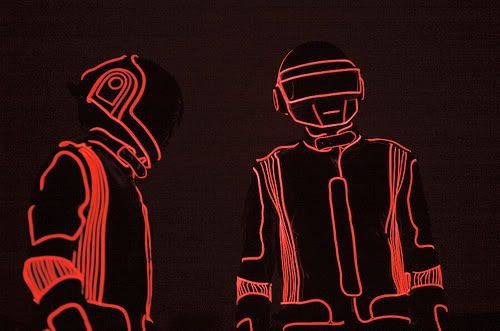 Auto tuners have made this material popular, but artists have started to use it for wearable artwork in recent years.
I found a supplier that sells it at a good price. I do not plan on using it to make form fitting suits. Instead, they will accent protrusions and extensions. Basically, I'll be turning people into deep sea creatures, like this!