I've been doing a lot of wire bending lately. I'm almost done scaling a 30" arowana, which has become rather painful. My right wrist is swollen from making all of the little scales, some of which are quite small. And to make it better, the Lowe's wire supplier changed the packaging of their lighter gauged wire. Not only that, but they made it thinner!!!! I'm not happy with this move. So, about half way down the arowana's body the scales get thinner. Hopefully the beading will hide this. Anyways, I'm going to take a few days off from the wire until my wrist recovers.
Anyways, wonderful Olas sent my a link last night to this metal artist, Manuel Albarran. Manuel describes his work as Metal Couture, a blend of fashion with metalworking. Like my work, it's not very practical, but looks awesome. His work has been used in numerous ads, commercials, publicity campaigns, art videos, and films.
Here's a sampling of his work, I can't find titles for any of them;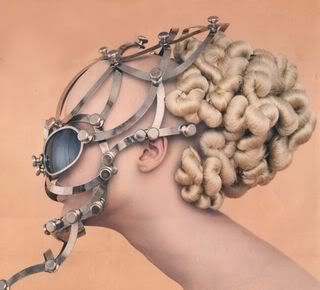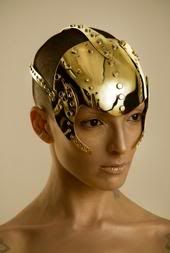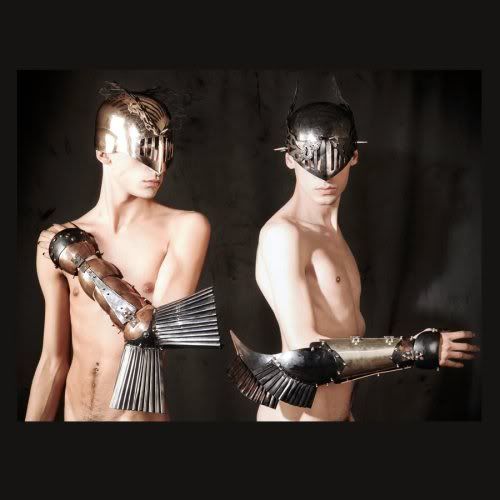 The way he photographs his work helps to enhance the detail and form of his pieces. This encourages me to do this idea I've had for a while now. I'm going to photograph each of my wearable pieces and hang the photos next to them. There will be 2 photos of each piece, one without the EL wire turned on, and one with illumination.