I was browsing, again, when I found this phenomenal artist. She's from New Zealand, and has been dominating art shows for years. The most unexpected thing about her is that she's only 21! She first entered the world art arena at the age of 18, winning the coveted Supreme Wearable Art Award. This makes her the youngest artists to ever win that particular award. To make her work even more unbelievable, she won her first award in a professional artist show at the age of 8....... Now, she's flown all over the world for internships, shows, and more. Like myself, her wire techniques are self taught and she has a keen interest in designing and making props and costumes for film and fashion. Even some of her techniques are the same as mine!
Oh, by the way, she was the costume designer of Avatar.
Anyways, here is some of her work.
EOS (the Supreme Award winner)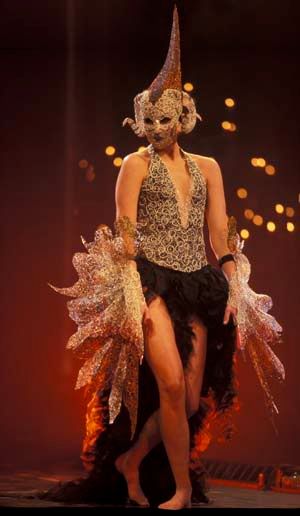 Perelandra